Software for rental companies: 1 solution
Our rental software is based on Microsoft Dynamics 365 Business Central. Microsoft provides the basic foundation. And we add specific software for rental companies on top of that basic platform to create a single, comprehensive solution for your entire rental company.
In addition, you can add even more software for rental companies, like CRM and scheduling. The interesting thing about our entire approach is that all of our software forms a single, powerful, comprehensive solution. This way, clients get a single digital system that they can expand step by step according to their needs and wishes. Because companies grow at their own pace. And each one has a different set of priorities. But our software grows with you!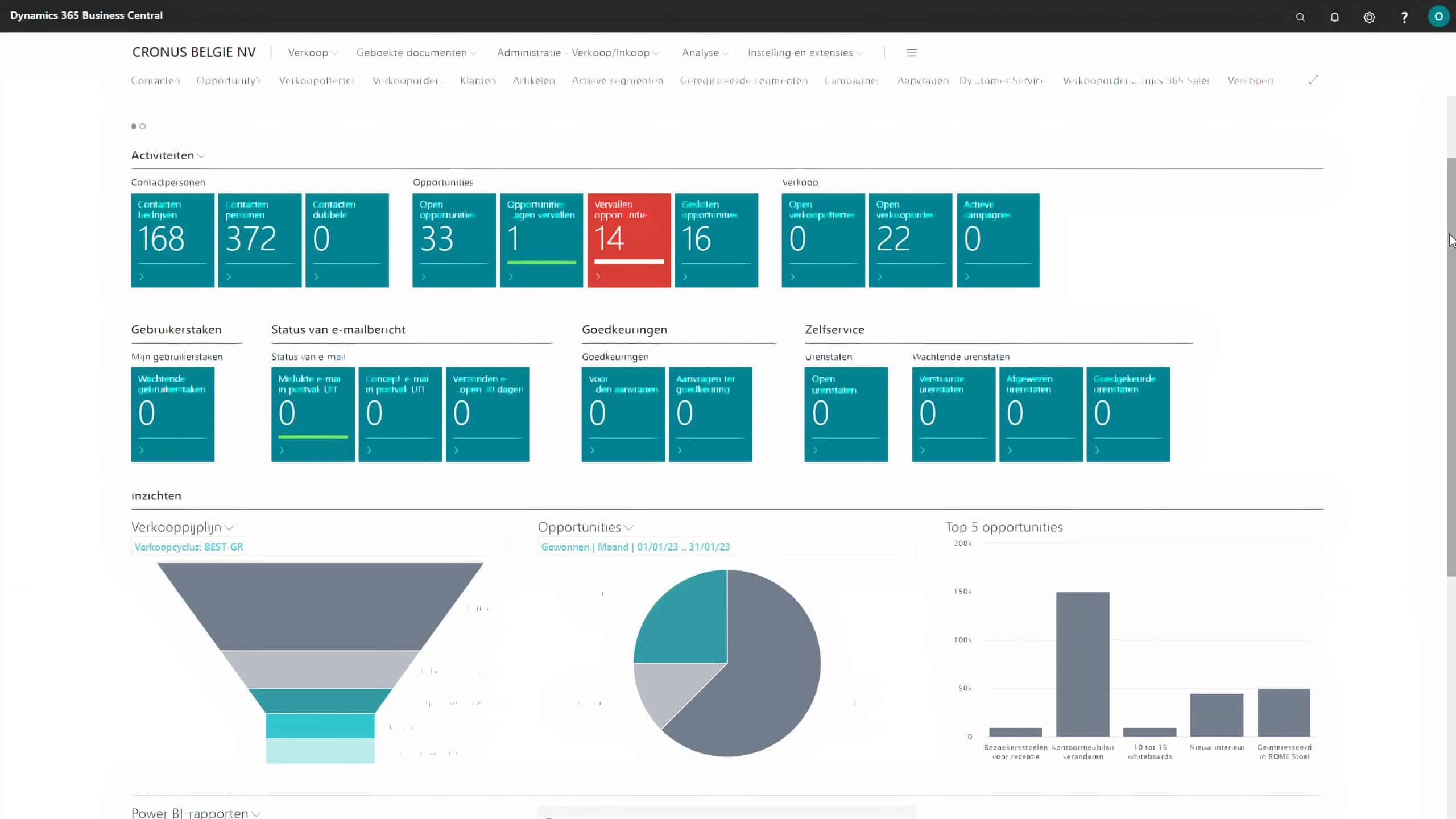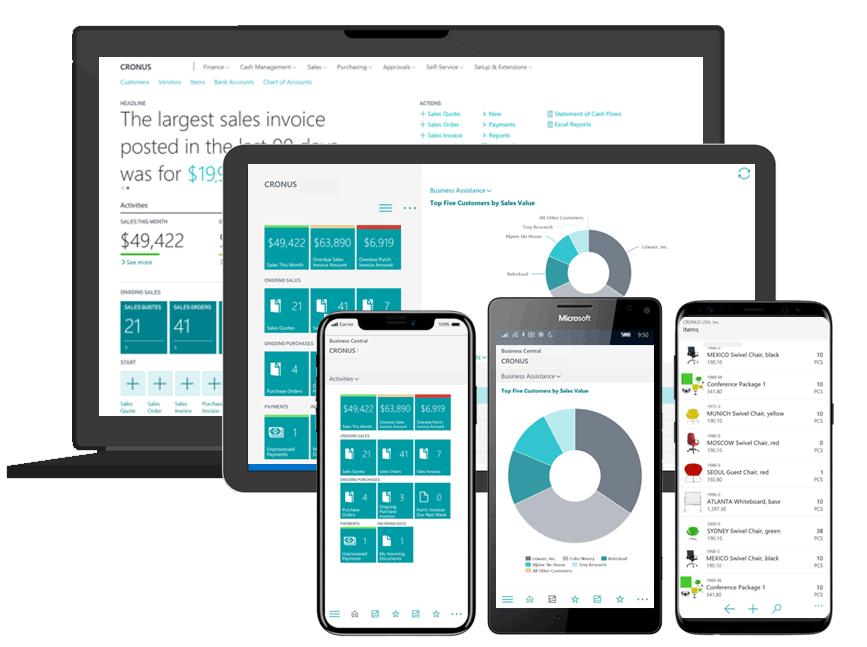 Our software for rental companies include, among other things:
CRM
Quotes
Rental management
Transports
Returns
HRM
Services 
Accounting
Supply Chain
Jobs
Personnel
Strong reporting
We can also add graphically strong scheduling boards to our software for rental companies so that information is seamlessly harmonised between the two software packages. This lets clients draw up very efficient scheduling because good scheduling helps you make more money. Therefore, we have the following graphics solutions for scheduling, among others:
Rental cheduling
Machines and employees scheduling
Transport scheduling
Service scheduling
GANTT scheduling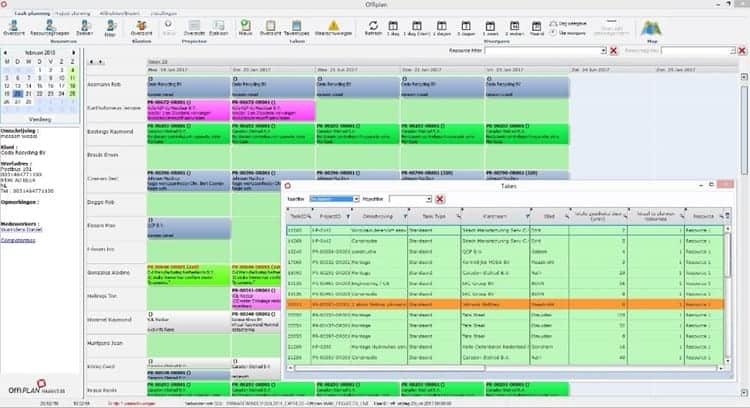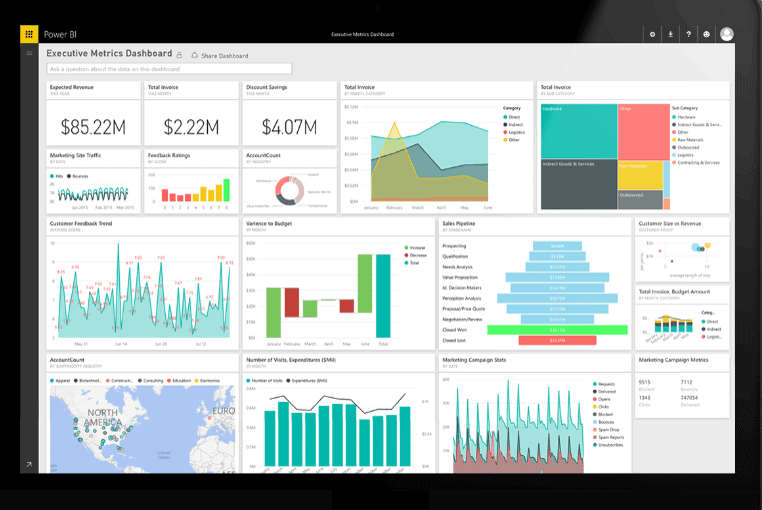 Rental companies also want to be able to follow up on their activities and fleet. They also want a better grip on and control over their many other financial and operational activities. Because knowledge is power. Plus, good reporting gives you the opportunity to make timely adjustments.
This is why our software for rental companies also has extensive reporting in-house; plus, it gives you a clear overview. But would you like to take it even further? We can do that too! Because we have these solutions, among others, in-house:
Microsoft PowerBI
JetReports
Qlikview & Qlik Sense
We have even more software, including:
Apps for many uses
Document management
Invoice scanning
Microsoft SharePoint
Hardware
Cloud
Integration with social secretariats
Link with track & trace
Integration with telephony and external apps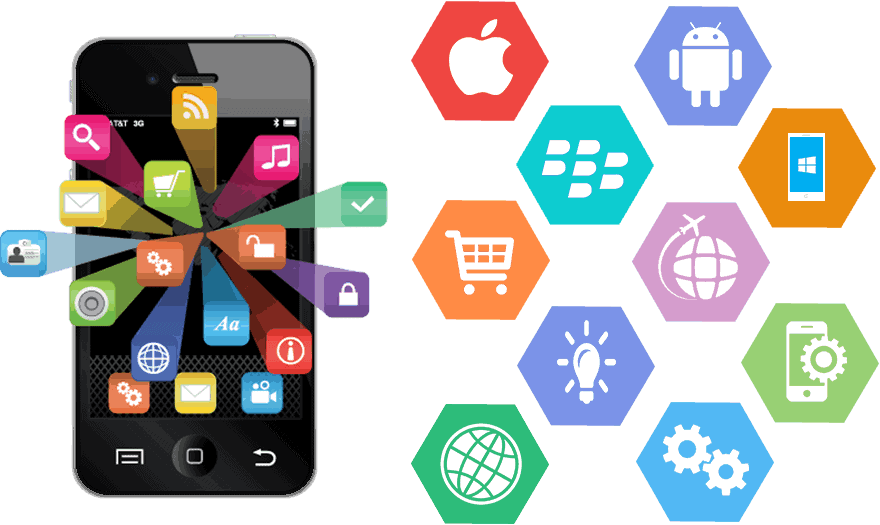 The software for rental companies that we propose is a comprehensive solution with modules for every department in your leasing company. You can install additional modules per department in our package, with options for continuous expansion. After all, this rental software ensures the proper management of all your departments at your own pace. 
Our rental software is a single, global software platform. Studies have shown that such software is the best solution, since it ensures the highest level of efficiency, profit, and savings. You only need to input data once and the system shares that data in the background with other departments, so there's no duplication. But there is focus.
All the modules are highly recognisable Microsoft applications, meaning that this software for rental companies also works seamlessly with Microsoft Office (including Excel and Outlook). Plus, users can get started very quickly because it's such a user-friendly and recognisable software!
Our software for rental companies was developed on the basis of our long history in the sector. Moreover, our package is built according to ISO:9001 and has also been certified by Microsoft after extensive testing. Our software for rental companies meets the strictest standards in terms of technology, development, and support, which is why our software received Microsoft's unique CfMD label. So this software is the very best quality for your industry!
We guarantee that not only is this package very reliable; it's also highly future-oriented software.
This software has been developed for modern companies because they want to be able to work on their applications anywhere, anytime, and on any device. This software is compatible with Windows, Apple, and Android for PCs, laptops, tablets, and smartphones. Because you probably prefer to work on a laptop, PC, or tablet when you're at the office and you've got it right at your fingertips when you're on the road thanks to the tablet or smartphone app. Our software works as standard on all these devices, which means that users always have easy access to information.
A summary of the advantages of our solution:
Is built on top of Microsoft Office 365 - a software you probably use daily
and therefore our software for rental companies is very recognizalble and familiar
Has out-of-the-box integrations with Office Word, Excel en Outlook - and that's a big advantage!
and so you get a software systems that works together with the applications you know!
Cloud or local server, standard, apps, customization ...: this is a very flexible system
so you can fine-tune this software for rental companies to meet your personal needs 
Is a modular solution
start and grow as you like
Is available as of 1 user (but not in every country)
so every rental company will be able to use it (in the future)
Is a Microsoft product: and that ensures evolution, innovation and continuity for your business
Microsoft is the best business software partner for SMB
Would you like to learn more about our software for companies?
Our client portfolio has long included rental companies. And we are an expert in numerous rental industries. Our rental software is even unique in certain sectors. Our company uses an ISO-based approach to ensure the quality of our software, the implementation, and the aftercare.
We are a proven professional with experience in the automation of rental administration. We're a company that has proven that it knows your business and has solutions for it; one that puts its software into practice professionally. We've got you covered when it comes to software for rental business!
Please don't hesitate to contact us with more questions about our sector-specific rental solutions. And be sure to take a look at the introductory videos about Microsoft Dynamics 365 Business Central on this page.
Would you like to sit down together and take a look at the possibilities for your company at no obligation? Then please fill in the contact form below – again, at no obligation – and we will contact you as soon as possible.